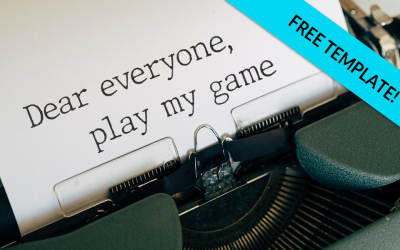 [EASY-TO-USE TEMPLATE PROVIDED] You are a dedicated indie team attempting to market your game to the vast sea of media outlets and content creators. This can definitely be overwhelming, but there are ways to organize your pitching to increase your chances of getting...
read more
We're not your typical PR agency.
Hell, that's only part of what we do these days. Let's talk!
Get In Touch